Welcome to the Coast Guard Aviation Assoc / Ancient Order of the Pterodactyl's Store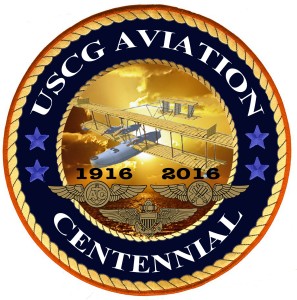 The Coast Guard Aviation Association, also known as The Ancient Order of the Pterodactyl, was founded in 1977 with the mission of supporting Coast Guard Aviation.  Over the years they have helped to install several Coast Guard Aircraft in museums, establish a robust historical library and preserve history, build memorials to fallen Aviators and Aircrews, establish and support awards for excellence in Coast Guard Aviation, and many other projects. Presently, they are finalizing the ten year effort to have a Coast Guard HH-52A Helicopter, CG# 1426, restored to museum quality for display at the Smithsonian Institution's Udvar-Hazy National Air and Space Museum.  The year 2016 will celebrate "Into the storm for 100 years," the U. S. Coast Guard Aviation Centennial.  The memorabilia provided by Stoutgear Promotional Products donates the profit to the CGAA.  From hats to shirts, embroidery and screen printing, quality products with Coast Guard insignia representing the "Pilots", "Aircrew", and "Rescue Swimmers", can be purchased through the Stoutgear/Ptero web store.
We here at Stoutgear are pleased to provide such a service to those who have served.



This Website is not an official U.S. Coast Guard site, however, the owner
of this Web site is officially licensed with the U.S. Coast Guard. The use
of the words U.S. Coast Guard, USCG and other Coast Guard related symbols
does not constitute a U.S. Coast Guard endorsement. To reach the official
U.S. Coast Guard Web site, please visit www.uscg.mil.